Synthetic Oil Change Service
Recommended Every 10,000 Miles or Once Every Year
Includes engine oil & oil filter change with Volkswagen approved oil. Price may be higher for some models.
Disclaimer
*Must present when service order is written. One coupon per customer. May not be combined with other offers. Not applicable to prior purchases. Not responsible for typographical, digital download, or printing errors. Other restrictions may apply. Most listed prices are starting prices and pricing may vary based on make, model, specific amounts, sizes, quantity, quality, and other variables. Please see your service advisor for complete details, exact pricing, and availability.
Synthetic Oil Changes at Teddy Volkswagen of the Bronx
At Teddy Volkswagen of the Bronx, you will find a top-notch service department that is ready to cater to any of your needs. Our trained technicians can diagnose and repair a large variety of issues that customers commonly have with their vehicles. A service that our technicians have become well-acquainted with is our Volkswagen synthetic oil change service.
Comparing Volkswagen Synthetic Oil vs Regular Oil
Synthetic oil and regular oil are both important fluids for an engine. Many vehicles run on regular oil, synthetic oil, or a mix between the two, known as semi-synthetic oil. Regular oil, also known as conventional oil, offers basic properties to engines, like lubrication, cooling, and cleaning. Synthetic oil, however, offers these same traits but enhances them. Synthetic oil provides additional benefits, like rust protection and high mileage usage. Synthetic oil is commonly used in high-performance engines or engines that experience usages in extreme environments. Though, due to its many benefits, manufacturers have been increasingly designing their engines for use with synthetic oil.
Volkswagen Synthetic Oil Change
Like most of the other fluids in a vehicle, synthetic oil has to be changed routinely. During a synthetic oil change, we find the blend that your engine was designed to use and drain the old synthetic oil out of the engine. After draining the oil, our technicians remove the oil filter in your vehicle and replace it with a new OEM oil filter. Responsible for separating debris from the oil, the oil filter will ensure that the new oil will stay as clean as possible until your next oil change. Once the filter has been replaced, our technicians then fill your engine with the proper quantity of fresh synthetic oil. Lastly, our technicians run and test your engine to make sure that the oil change was performed correctly.
Synthetic Oil Change Schedule
In order to prevent forgetting to have the oil in your vehicle changed, you should follow an oil change schedule. Many manufacturers recommend that owners replace the oil in their vehicles between 3,000 and 5,000 miles of travel. However, when determining the oil change schedule that is right for your vehicle, you should try to adhere to the guidelines that your vehicle's manufacturer has included in the owner's manual of the vehicle.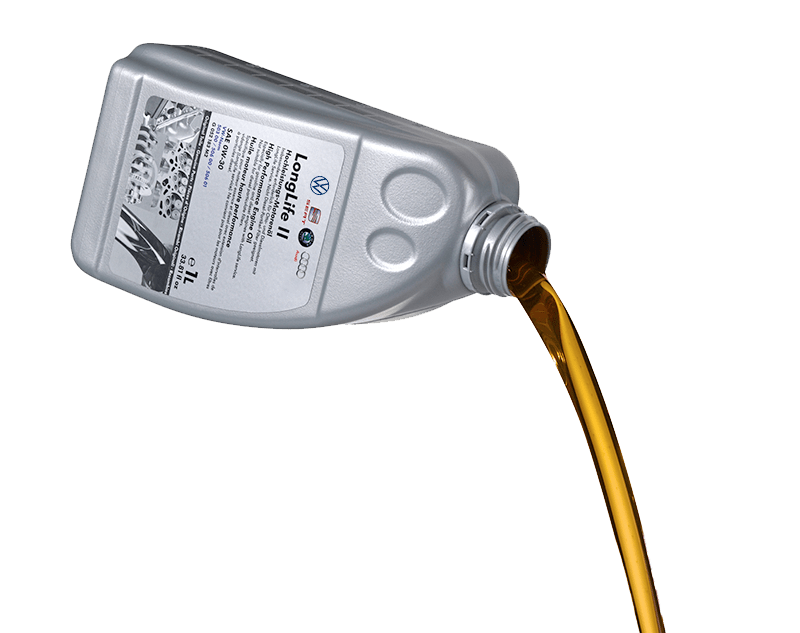 Schedule Synthetic Oil Change Service in The Bronx
Come to the service department at Teddy Volkswagen of the Bronx if you are looking for an efficient oil change in the Bronx. We offer oil change coupons to make our Volkswagen synthetic oil change service more affordable for our customers. Contact us if you would like to schedule a visit or learn more about our services.
Schedule Service
Teddy Volkswagen of the Bronx Service Department Amenities
Complimentary Wi-Fi
Vending Machines
Certified Technicians
Saturday Service Hours
---
Dealer Wallet Service Marketing & Fixed Ops SEO by