Four-Wheel Alignment Service
Recommended Every 12 Months
Includes inspection of the front & rear suspension/steering components, adjustment of toe-in, camber and caster if applicable.
Disclaimer
*Must present when service order is written. One coupon per customer. May not be combined with other offers. Not applicable to prior purchases. Not responsible for typographical, digital download, or printing errors. Other restrictions may apply. Most listed prices are starting prices and pricing may vary based on make, model, specific amounts, sizes, quantity, quality, and other variables. Please see your service advisor for complete details, exact pricing, and availability.
Volkswagen Four-Wheel Alignment in The Bronx
Of all the parts of your vehicle that are responsible for your safety, tires are one of the most important. The tread on your tires is what allows you to get a grip on the road and handle your Volkswagen even at high speeds, so it's important to take care of that tread. This is why you should be visiting a dealership for four-wheel alignment in The Bronx regularly.
What is a Wheel Alignment All About?
For your tires to make even contact with the ground, your wheels have to be properly aligned with your suspension system. To achieve proper alignment, various angles where the wheel connects to the suspension can be adjusted. However, it's best to leave alignment to the experts because there's a degree of technique required to make sure your wheels are perfectly aligned.
How Important is a Wheel Alignment for My Volkswagen?
Taking good care of your tires is important, and the most significant thing you need to do is make sure your tread isn't wearing down too quickly. Alignment is an important part of this because tires that aren't making even contact with the ground will wear down more quickly in some spots than they do in others. However, that's not the only reason you need to have your wheels aligned regularly. The more evenly your tires are contacting the ground, the better your vehicle will handle and the safer you and your passengers will be.
When to Schedule Four-Wheel Alignment
Having maintenance done as soon as it's time is an important part of owning a vehicle, especially when it comes to alignment. The thing is, you don't need to have your wheels aligned nearly as often as you should have your brakes inspected or your oil changed. As a general rule, you should have your wheels aligned at least once every two or three years. However, it's a good idea to visit a dealership for an alignment inspection every once in a while to determine whether or not you need an all-wheel alignment.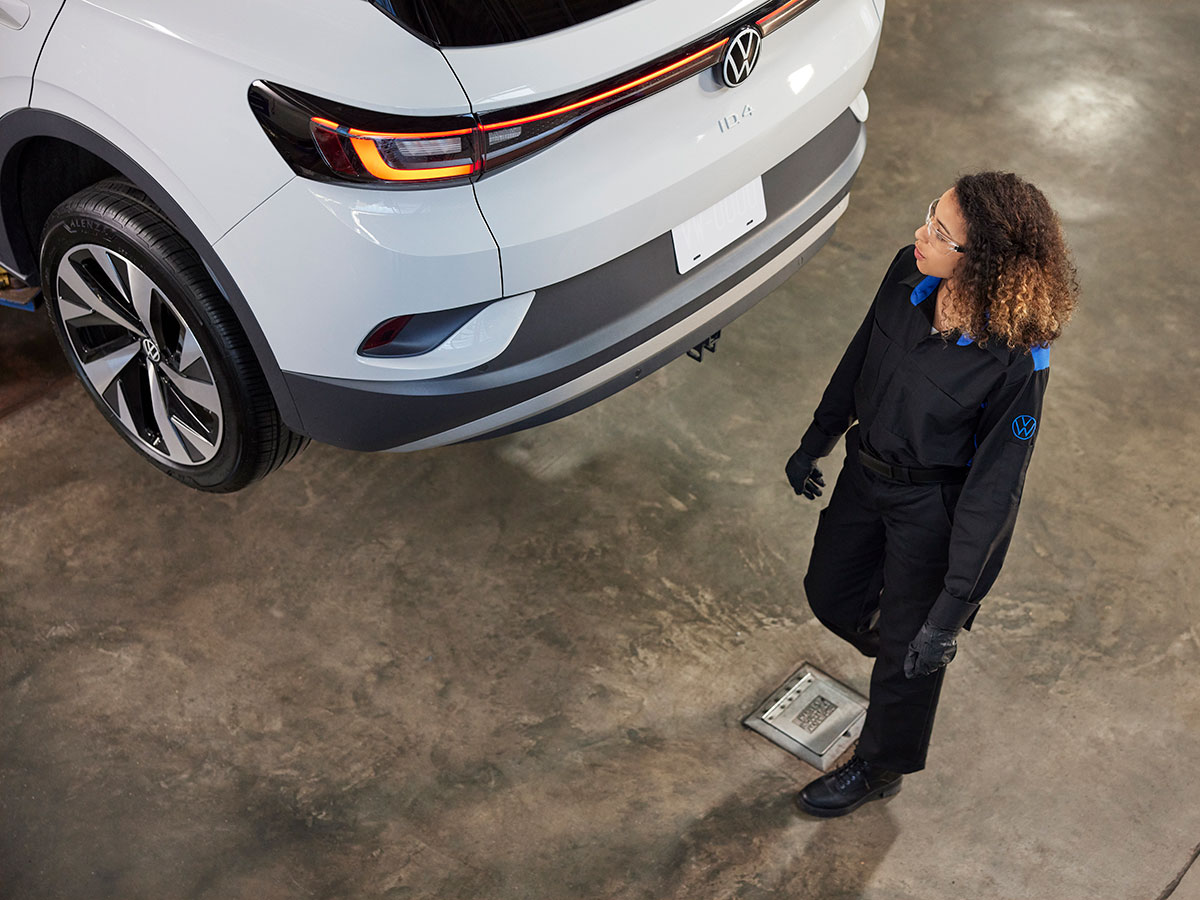 Getting the Best Alignment Services in The Bronx
Keeping up with maintenance is important, but you can't keep your Volkswagen in pristine condition without the help of a good mechanic. If you need Volkswagen four-wheel alignment, there's no better place to take your VW than Teddy Volkswagen of the Bronx. Not only do we have certified technicians who can properly align your VW, but our technicians can also work on any model and year. Plus, we use OEM parts to ensure every repair goes off without a hitch. If you need Volkswagen service in The Bronx, you can't beat Teddy Volkswagen of the Bronx.
Schedule Service
Teddy Volkswagen of the Bronx Service Department Amenities
Complimentary Wi-Fi
Vending Machines
Certified Technicians
Saturday Service Hours
---
Dealer Wallet Service Marketing & Fixed Ops SEO by